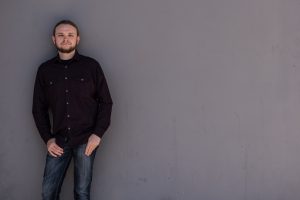 Self Starter is a fortnightly podcast and accompanied blog that looks to inspire, motivate, reassure and become a resource for anyone in the self employed world no matter what stage of the journey they are on.
You might be working in a job you don't like but you're too scared to take action on an idea. You might be on the verge of launching/opening your business but have cold feet. You might be a well seasoned business owner who has carved out their place in the local or global community.
Regardless of your story, Self Starter will look to provide value and insights that will help you either get started, get your business over the line or to continue to improve in the self employment world.
Hosted by Andy Dowling who is the host of The Andy Social Podcast, bass player in Australia metal band LORD and is a dispute resolution specialist. You can follow Andy on Facebook | Twitter | Instagram | LinkedIn |
Follow Self Starter on Facebook
Andy and Self Starter was named a Finalist for 'Host of the Year' for the 2018 Australian Podcast Awards.